The astronomy group at UC Riverside has a long history of providing opportunities to learn about astronomy through outreach to the local and broader community. We offer public lectures on astronomy, give telescope nights on and off campus, regularly visit schools of all grades, and educate through youth programs at UCR. Below are some of the kinds of events we regularly do: 
Public Astronomy Talks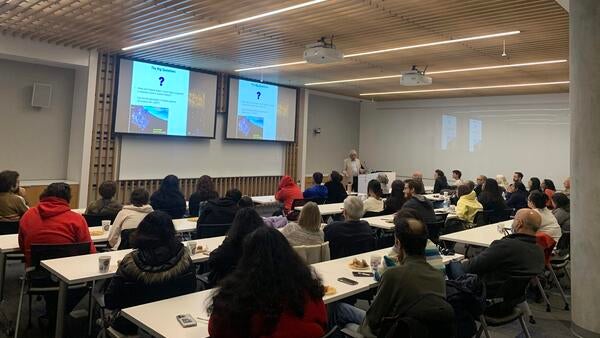 UCR hosts its own astronomy talk series, Cosmic Thursdays, which is held on a monthly basis. Members of the public are welcome to attend and astronomers from UCR and other institutions discuss their research and other exciting topics in astronomy. UCR astronomers also speak at other venues, such as meetings held by the Riverside Astronomical Society. 
Telescope Nights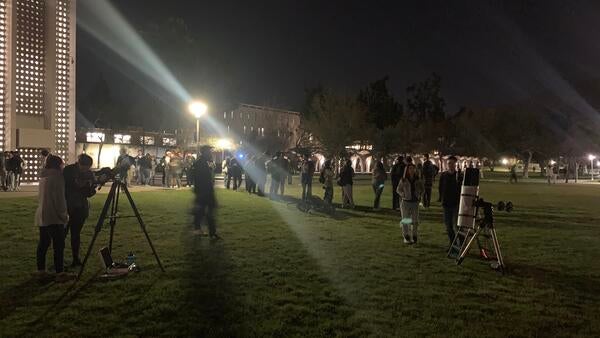 The Department of Physics and Astronomy and the Astronomy Club at UCR often host telescope nights on and off campus. These events are given at least twice per month. We have a small fleet of Celestron telescopes that we use to view planets, star clusters, and even galaxies! Telescope nights are usually offered alongside classes that cover astronomical topics.
Visiting Local Schools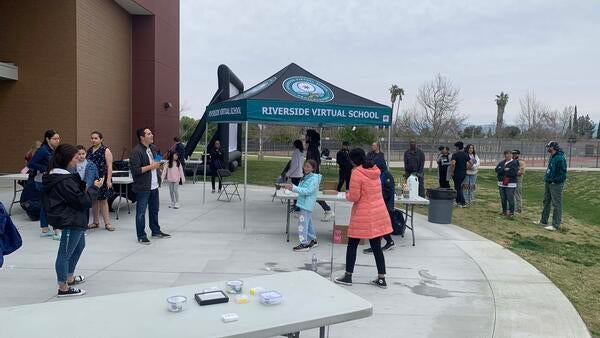 Graduate students and faculty in the department regularly visit schools in the Riverside Unified School District to talk about various astronomical topics and give demonstrations. These include lectures on the solar system and meteorites, learning about the latest James Webb Space Telescope images, and experimenting with bottle rockets. 
Youth Programs at UCR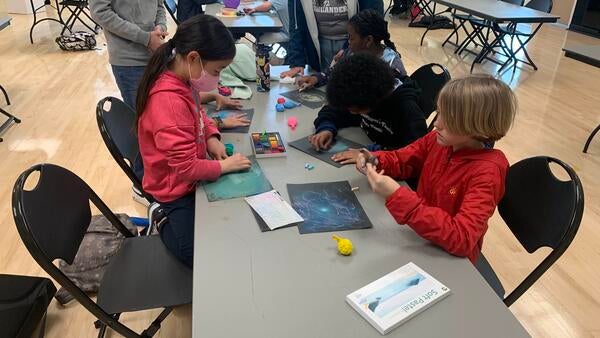 The Department of Physics and Astronomy collaborates frequently with Youth Programs at UCR, specifically the Camp Highlander program. Students from elementary to high school visit UCR for day-long camps every quarter to learn about different academic subjects, including astronomy. Topics recently covered include constellations, planets, galaxies, and rocket science. Students get to do hands-on activities, such as drawing their own planets or launching bottle rockets.